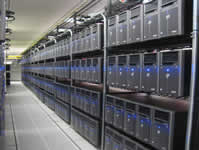 We have our own dedicated server for superior security, speed, and reliability. Our world-class datacenter features state of the art security, power, safety, and cooling systems - all designed to ensure that service remains uninterrupted. The datacenter features redundant power, HVAC, and fire detection systems, and are monitored 24/7 from the Network Operation Centers.
Our server is accessible via a fully meshed and redundant Certified Cisco Network and features 10 backbone and fiber optic providers. Additionally, the network and datacenter are monitored and managed by on-site technicians dedicated to ensuring maximum uptime and reliability.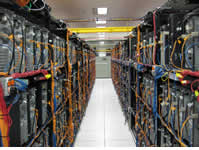 Our state-of-the-art server features...
Genuine Intel Xenon Quad Core Processors
Clock Speed: 2.83GHz
Physical Memory: 8GB
Frontside Cache: 6144KB
Our top-of-the-line network includes...
State of the Art Data Center with Backup Power Generators and HVAC Units.
Multiple Layers of Network Security.
Fully Redundant Architecture with NO Single Point of Failure.
Multiple Bandwidth Providers:

AT&T
Global Crossing
Level3
AboveNet
Savvis
SBC
Time Warner
MCI
Broadwing
XO Communications