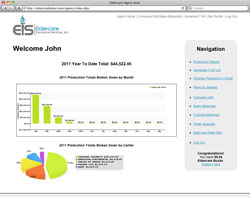 (Tracking commissions in a GA's web-app.)
We specialize in creating secure, interactive, web applications. Over the past 10 years, we have learned the IT needs of the insurance industry and have developed many productivity tools for independent insurance agents. We have adapted to the challenges of the industry while complying with industry standards such as those set by ACORD and HIPPA.
And our programs are not just limited to the insurance agency. We have made hundreds of programs to help small businesses increase efficiency and productivity.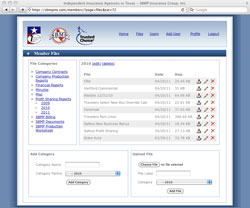 (File storage for a cluster group.)
We tailor each solution to fit the specific needs of the company and it's clients. Most importantly, our web applications are simple to use and manage. Our philosophy of web design is "less is more". We use elegant and efficient techniques to make your site load quickly, look great, and easy to navigate. We try to eliminate clutter and unnecessary content in our belief that the best designed web applications utilize space well and don't overload the user with information.
Whether you need a simple integration with another application or a full-blown management system to run your whole business; we can customize an affordable solution to fit. Give us a call to talk about your project today and we will give you a fast quote and turn-around estimate.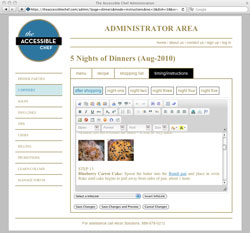 (Management system for custom content.)
Here are some of the types of custom applications our programmers have created over the years...
E-commerce applications including subscriptions/recurring billing
Password protected user areas
Time Tracking and Production Management Software
Content management systems for easy end user modifications
Customer relationship managers and membership databases
Calendars and scheduling
Automated mass market emailers including FCC Compliance and error handling
Insurance agency management program including quotes, issuing certificates, billing, processing claims, managing rates, reporting, etc.
Real estate listings
Animal pedigree and breeding database and sales
School scheduling and student enrollment
Online image creation and editing programs
Easy online document storage and dissemination
Blogs, Forums, Galleries and other social media projects
Integration Pieces
Productivity Tools